Whether you just moved to Nashville or you've been here for years, it's hard to know where to start in looking for a church family to contribute to and connect with. You're in the buckle of the Bible Belt. There's a church on every street corner. It's easy to feel overwhelmed. Don't give up!
Sunday Morning Service - 10 AM
5035 Hillsboro Pike
Nashville, TN 37215
We are so excited to be able to come together as moms, study God's word, and have community and support in each other.
We will meet every other Monday through December.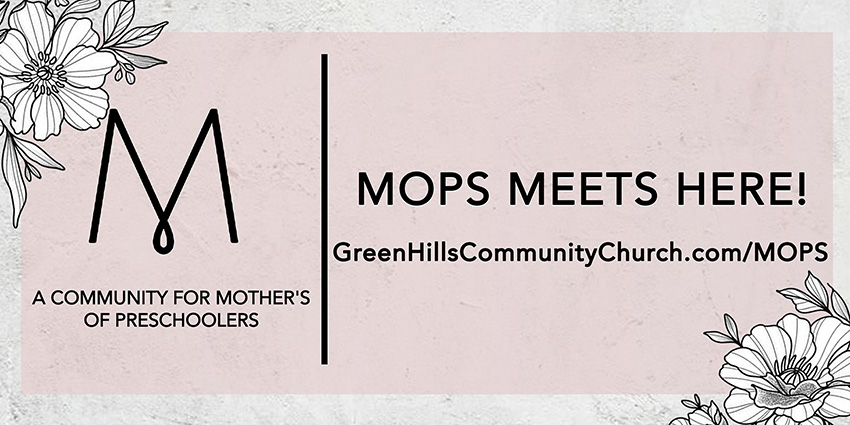 Sub teachers and teachers needed for Mother's Day Out Program!
Green Hills Community Church provides a Mother's Day Out program in the heart of Nashville for families with children ages 12 months to 4 years old on Tuesday and Thursday.